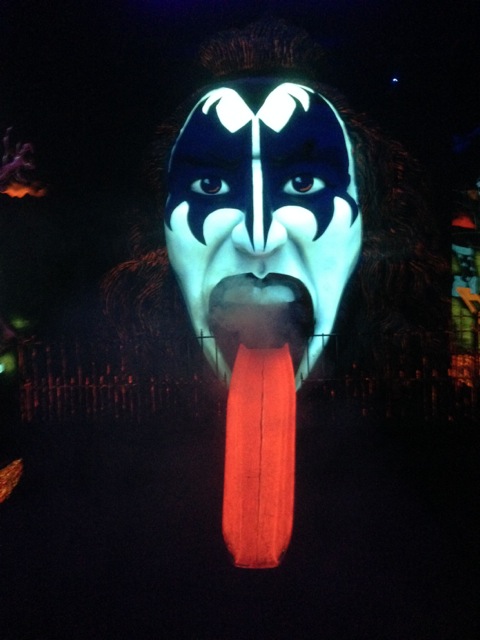 If you thought mini-golf was for kids, you were right. Yet, why wouldn't (aged) kids like hard rock and worship Kiss, the famous hard rock band ? This mini-golf is an incredible experience. You play and navigate around famous Kiss icons, in the dark with glowing ball, club and bands; and listen to Kiss, of course !!
And if you are a real fan, you can spend some time in Kiss dedicated room presenting history and fame elements of the band.
Kids love it !
A summary presentation of all the trends is available on Slideshare. Just click.
Peut-être pensiez-vous que mini-golf n'est que pour les enfants ? Et pourtant, certains (grands) enfants, fans de mini-golf ont couplé leur passion avec leur admiration pour Kiss, le célèbre groupe de hard rock. Ce mini-golf est une expérience incroyable. Vous jouez autour de célèbres icônes de Kiss, dans le noir avec balle et un club luminescents, le long de pistes fluos, tout en écoutant Kiss, bien sûr!
Et si vous êtes un vrai fan, vous pouvez passer un peu de temps dans la  salle dédiée à Kiss, présentant des éléments historiques sur le groupe et sa période de gloire.
Et je peux vous assurer que les enfants adorent!
Une présentation synthétique des tendances observées lors de ce Trend Trip est disponible sur Slideshare. Il n'y a qu'à cliquer.
Place/ Monster Mini Golf, Las Vegas, USA
Pictures/ Olivier Mordacq