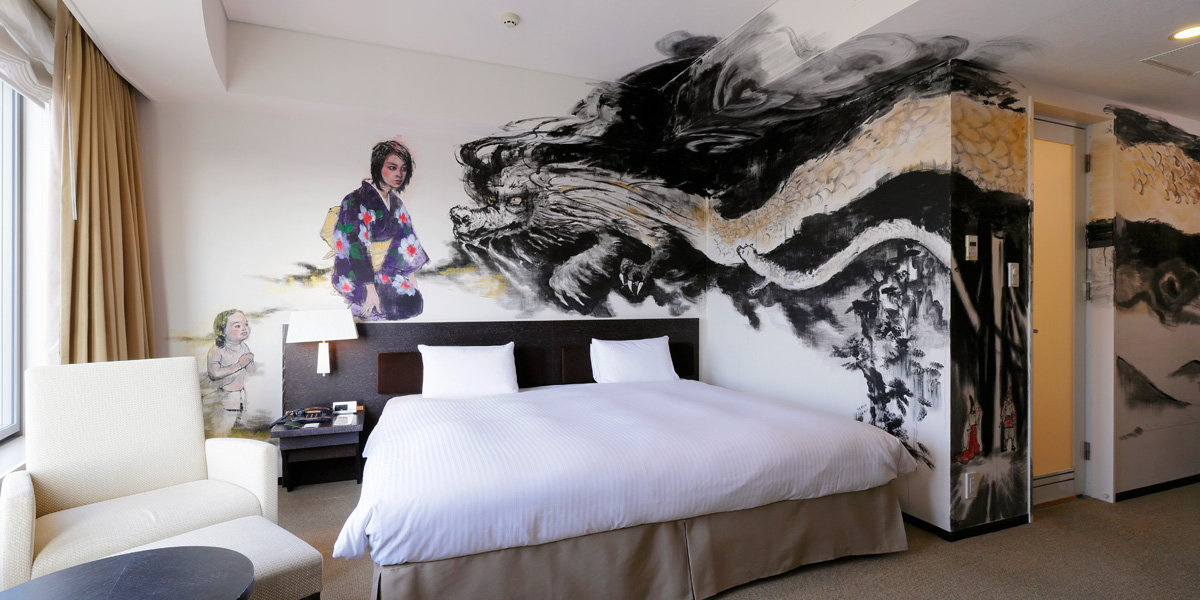 Artists in hotel are now more common. But this time, in some of the rooms of this Tokyo hotel, artists created frescos that look more like dreams coming alive. Some even look like nightmare attacks.
Do you like it or do you think it would affect your sleep ?
La création artistique dans les hôtels est aujourd'hui plus fréquente. Mais cette fois, dans quelques-unes des chambres de cet hôtel de Tokyo, les artistes ont créé des fresques qui ressemblent plutôt à des rêves qui prennent vie. Certains ressemblent plutôt à des attaques de cauchemar.
Pensez-vous que cela vous plairait ou est-ce que cela aurait une incidence sur votre sommeil ? 
Place/ Park Hotel, Tokyo, Japan
Artists/ Hiroyuki Kimura, Seihaku Akiba, Naoki Takenouchi, Kiyoko Abe, Nobuo Magome, Ryosuke Yasumoto, Masako Inkyo, Nanami Hishihara